NBC Thursday Night Comedy Review of The Office, Parks and Recreation, 30 Rock, Community, and More 2011-02-18 11:24:07
Which NBC Comedy Owned Thursday Night This Week?
NBC delivered another all-new block of episodes with its Thursday night comedy line-up, so now it's time for the battle of the funniest. Community seemed to switch places with The Office in its documentary-themed episode, while The Office adopted Community's film-reference style. Parks and Recreation saw the meltdown of Ben, and Liz tries to get over her breakup with Carol on 30 Rock. Todd welcomes his boss to India on Outsourced, and the Perfect Couples deal with gender roles in their relationships (and have a Mad Men party!).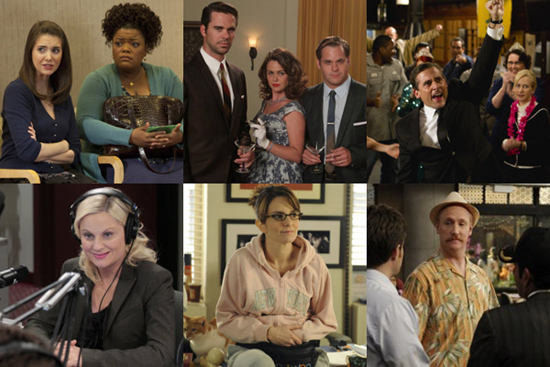 I chuckled a lot during the three-hour block, but if I had to pick a favorite? I'd go with Community for Troy's reaction to meeting LeVar Burton alone. Now it's your turn to choose: which Thursday night NBC comedy did you think was the funniest this week?