Natalie Portman and Ashton Kutcher Pair Up For Ivan Reitman Romantic Comedy Friends With Benefits 2010-03-18 10:30:11
Natalie Portman and Ashton Kutcher Are Friends With Benefits
Ashton Kutcher's love affair with romantic comedies just keeps on. To follow up his role in Valentine's Day (and the upcoming Killers), the actor has signed on for director Ivan Reitman's next project, currently titled Friends With Benefits — and his leading lady is Natalie Portman!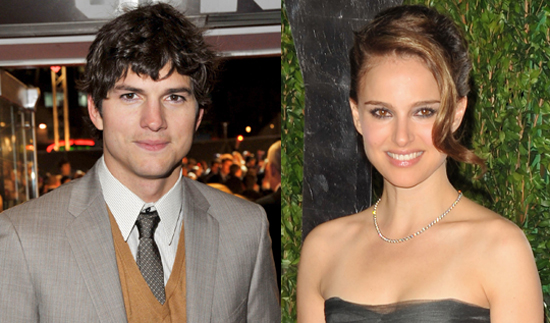 The premise (at least what's been revealed so far) is what you'd expect: how men and women who have no problems hopping into bed together can have trouble actually forming a solid relationship. It sounds like the beginnings of what could be a cute story, but I'm still skeptical. Kutcher doesn't exactly have the best track record with films, and while Portman is undoubtedly a great actress, she's been inconsistent as of late.
The film already has a release date of Jan. 7, 2011, which means someone believes in the project. As for me, I'm hoping that Kutcher and Portman will help balance each other out. He can bring out her goofier side that we don't see nearly enough on the big screen, and she can tone him down a little. Could be a good pairing after all — what do you think?