Natalie Portman to Produce and Star in Marijuana Comedy Movie Best Buds 2010-02-25 10:29:44
Natalie Portman's Career Hits a New High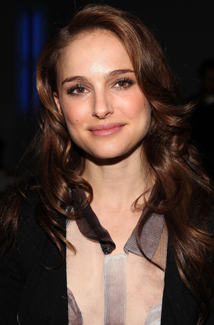 Natalie Portman. Weed comedy. Believe it: Portman will produce and star in Best Buds, a movie about a woman who's suffering a nervous breakdown before her wedding, and thus remedies her situation with a road trip aided by good friends and better marijuana.
Portman is someone I've been desperate to see in an edgy comedy ever since she gangsta-rapped her little heart out in her legendary SNL digital short.
As producer and star, I really hope that she takes the part of the conflicted bride so she can fully commit to acting the part of a doobie-passing stoner — I'm talking weird giggle, munchies, the works. If this ends up being like Pineapple Express for girls, sans the violence, then I say: Burn one down, Natalie. Burn one down.