Is Netflix's One Day at a Time Good?
5 Reasons You Should Be Watching One Day at a Time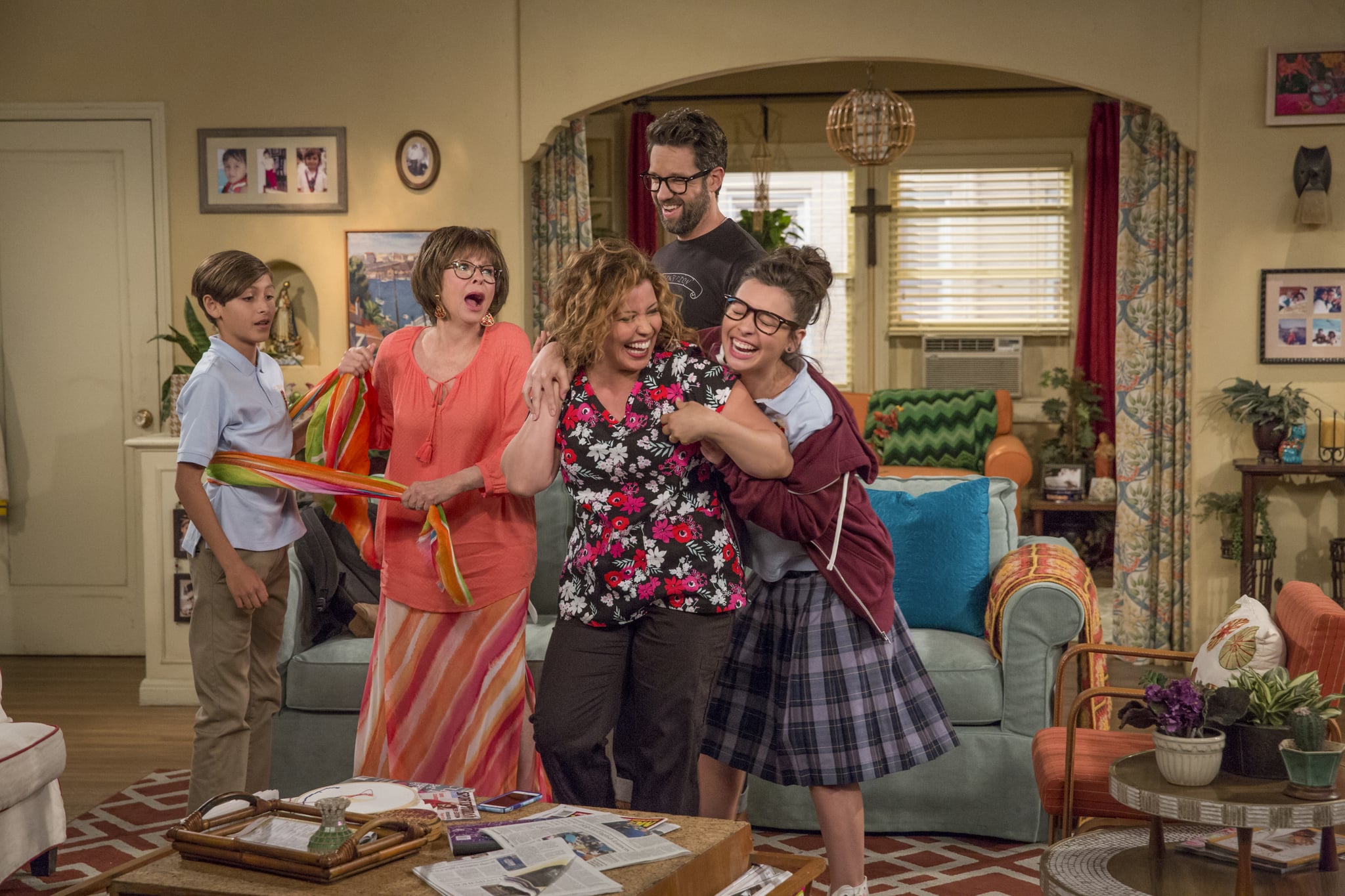 The Netflix reboot of One Day at a Time is a true homage to its predecessor. Inspired by the single-parent family dynamic of the original, the new series replaces the Romano household of Indianapolis with the Cuban-American Alvarez family from the Echo Park section of Los Angeles. The new One Day at a Time wastes no time diving into the topical issues of today. Subjects like sexism, PTSD, immigration, and veteran's rights are handled with honesty and finesse, while managing to mine the comic gold inherent in the moment. Binge-worthy and aspirational in its social consciousness, each episode carries a powerful message interspersed with clever humor and witty dialogue. If that's not enough, here are five more reasons you should be watching One Day at a Time.
Norman Lear is a producer. The legendary talent behind classic '70s sitcoms is the creator of the original series and has returned as producer for the reboot. Lear is the brains behind groundbreaking hits like All in the Family, The Jeffersons, Maude, Good Times, One Day at a Time, and Mary Hartman, Mary Hartman. He is doing for the 21st century what he did back then — tackling timely issues with a deft hand, sensitive ear, and lots of heart. There has never been a time when a voice like his was needed more in America.
The iconic Rita Moreno is brilliant. Moreno's talents as actress, singer, and dancer (all of which earned her EGOT status) shine through in the series. Moreno delivers a moving portrayal of a grandmother who's been through her own share of struggle and has the wisdom and love to stay open to the challenges of younger generations, despite being firmly grounded in her own foundation of roots and religion. Moreno is the multi-faceted Lydia, an abuela who is fierce, funny, and full of the kind of tough love and tenderness her family can count on when the chips are down.
Gloria Estefan's version of the theme song is amazing. The updated "This Is Us" captures the essence of the show with the combination of Latin-style rhythms and Estefan's signature vocals. The original song, written by Jeff Barry and sung by Polly Cutter, debuted in 1975 when Estefan was a senior in high school. The remake features conga drums and horns imbuing the opening song with the hip and salsa-fied feel that exemplifies the entire series.
The stellar ensemble cast really feels like a family. Veteran actors like Justina Machado, Stephen Tobolowsky, and Todd Grinnell have dramatic and comedic chops for miles, but the kids are equally amazing. Isabella Gomez as teenage daughter Elena delivers one of the finest and most honest "coming out" scenes you're going to see on TV, while Marcel Ruiz, as her brother Alex, has an equally fine turn as her supportive and loving brother.
You'll actually learn! Operation Pedro Pan is a history lesson you likely didn't hear about in school, especially since it was not public knowledge to many Cubans or Americans for decades. Rita Moreno's character, Lydia, poignantly recounts her personal story of an experience shared by over 14,000 Cuban children between the years 1960-'62 under a program operated between the Roman Catholic Church in Miami and the US government. Under Operation Pedro Pan, children from Cuba were sent alone on commercial planes to the US by their parents who feared Castro's indoctrination. The separation was intended to be temporary until Castro was ousted or parents could obtain visas to US to reunite with their children. In October of 1962 the Cuban Missile Crisis cut that plan short as flights between the US and Cuba were suspended. Cuban children became stranded in the United States where they fell under the care of the Catholic Church. Some were sent to foster homes or orphanages, some were not reunited with parents until they were grown, and some never saw their family again. One Day at a Time gives you just one personal story, of many.