Netflix and Warner Bros Strike Deal For 28-Day Wait Period
Netflix Enforcing 28-Day Wait Period For Warner Bros. Movies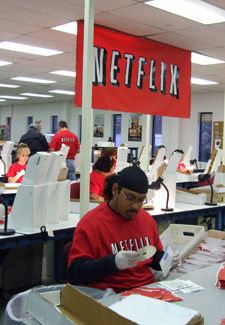 You know when you want to watch a new movie on Netflix, and you wait (and wait) for it to arrive? Being an in-demand film is one thing, but now the company has struck a deal with Warner Bros that means an even longer period before that red envelope arrives. The two groups have arranged a 28-day lag time between the studio's releases and when they'll be made available to Netflix customers. That means when future hot movies like Harry Potter and the Deathly Hallows hit DVD, you'll have to be patient.
This news makes me groan, and I'm concerned that other big-name studios will follow suit. Ultimately, if consumers really want to see a Warner Bros film right away, they'll just go somewhere else (or even buy a copy), so I'm curious to see how it affects Netflix as a company.
What do you make of this news? Will you quit Netflix if you have to deal with set release periods?