New Albums From Devo, Drake, and Tom Petty and the Heartbreakers
What to Download: New Music This Week
Are you ready to go back in time? This week's musical offerings bring two albums from greats of the past, plus one debut album from a very promising up-and-comer.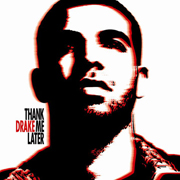 Thank him now: Drake may have descended from Degrassi High, but he couldn't be further from it with his music career and first album, Thank Me Later. Sexy, sensitive, and sharp, the rap upstart employs some famous friends, like Lil Wayne on "Miss Me," and Jay-Z on "Light Up" — two hard-hitting jams that put him in their league, but the thing is, Drake doesn't need the help. Take "Find Your Love," the most seductive song on a very seductive record, and "Over," an anxiety-ridden track expressing Drake's misgivings about his fame and hangers-on. It's a hot start to a hotter career.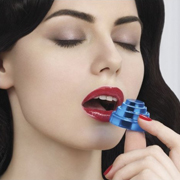 '80s revival: Devo returns with their first album in 20 years, "Something For Everybody." As the title hints, the group is trying to appeal to their new audience, but the tracks don't exactly feel updated. Songs like "What We Do" and "Fresh" incorporate the same up-tempo, electro-rock that made the band famous; the difference is, now the lyrics reference 2010 things like hybrid cars. It still makes for party-ready tunes, but will probably be best appreciated by Devo-tees and nostalgic hipsters who like to dance the robot (while wearing a domed hat, naturally).
See one more new release when you
.
Mojo workin': It's been eight years since their last album, but Tom Petty and the Heartbreakers are gearing up for a world tour with the release of Mojo. The band has come a long way since the '70s, and their latest fare is a bit of rock with country and bluesy elements. It starts off on a catchy note with "Jefferson Jericho Blues" and incorporates that country twang on "Candy." Overall it's a good album for mellowing out on the beach, but I don't think any of the songs compare to Petty's greatest hits.