New Albums From M.I.A. and Danger Mouse and Sparklehorse
What to Download: New Music This Week
If today's DVD releases didn't strike your fancy, then you're sure to find something you like in this week's new music. Both of these releases are high on cool factor, but do they live up to the hype? Check out my thoughts, and then give them a listen!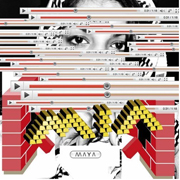 Little girl lost: M.I.A. is known for catchy, in-your-face tunes like "Paper Planes" and "Boyz," but they're nowhere to be found on her latest, /\/\ /\ Y /\. Instead, what we get is an onslaught of heavy industrial noise as if you're in a car mechanic's garage — and it dwarfs the singer behind the sound. It's not M.I.A.'s best, but not to fear, because there are stil a few gems here. I'm still hooked on single "Xxxo," but "It Takes a Muscle" gives the artist the chance to flex her own muscle with a softer approach and a hint of beachy, Jamaican flavor.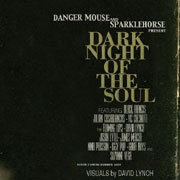 Instant classic: It's been a long time since I've declared an album mind-blowingly good, but Dark Night of the Soul, the collaboration between Danger Mouse and Sparklehorse, is just that. Considering it incorporates band members from Neutral Milk Hotel, The Flaming Lips, and The Shins, it shouldn't be surprising that it's a veritable masterpiece of lush, gorgeous songs. Even though it's the kind of album that you really should play all the way through, I'll call out some favorites: don't miss "Just War," "Insane Lullaby," or "The Man Who Played God."