New Albums From Miley Cyrus, Eminem, and The Roots
What to Download: New Music This Week
Freshen up that old iPod — it's Tuesday! The fun movie releases are matched only by the wide variety of music releases today: there's rap, hip-hop, pop — check out my reviews of the new discs and see if anything grabs you by the ears.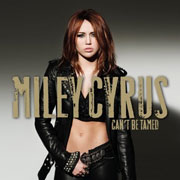 Good girls attempt to go bad: The teen pop star has a message for everyone, and if it's not obvious from the title, Can't Be Tamed, the album cover should make it clear: Miley is all grown up. She tries way too hard with the overly aggressive title track, which she seems to sing with a scowl. It's better when she embraces her poppiness, like with "Two More Lonely People," or when she shows that earnest sweetness about love that only a young girl could muster with "Forgiveness and Love." Miley detractors beware: "Permanent December" sounds destined for radio overplay, despite its abuse of Auto-Tune and vocal styling borrowed directly from Ke$ha.
Bouncing back: Eminem is back with his seventh album, Recovery, and he is not afraid. No, seriously, "Not Afraid" is one of the first singles, and it's the kind of brash declaration we expect from the pot-stirrer, but I what I didn't expect were so many radio-friendly songs. "Won't Back Down" with Pink is a great example, but my personal favorite is his track with Rihanna: "Love the Way You Lie." She imparts some soul to the track, which marries one of the album's best beats with the best guest vocal (it actually reminds me a lot of Dido's turn on "Stan"). Meanwhile, I can't get past the sample of "What Is Love" to appreciate Em's collabo with Lil Wayne on "No Love."
One more release to check out when you read more.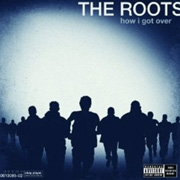 Branching out: The Roots have really changed things up lately. First they became the house band for Late Night With Jimmy Fallon, and now the group is going indie. On their latest release, How I Got Over, the hip-hop artists incorporate the ladies of Dirty Projectors (on "A Peace of Light"), Monsters of Folk ("Dear God 2.0"), and Joanna Newsom ("Right On"). The collaborations provide a cool twist; however, the overall mood of the album is somewhat dark, as the band touches on struggles of crime, poverty, and natural disaster. It's smart subject matter packaged in an easygoing groove, but if you desire something a little more hopeful try "The Day".