New CBS Shows For Fall 2012
CBS Pilots: Find Out About the New Shows
Though CBS cut some shows from its schedule, the network is lining up its new series to fill up its schedule. Check out the details below to get up to speed on the brand-new shows you'll be seeing on CBS this Fall.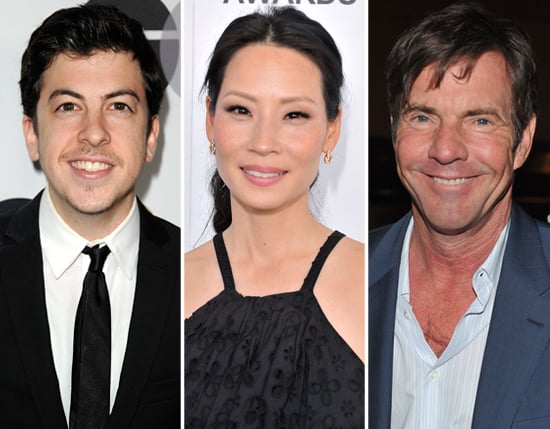 COMEDIES
Friend Me: This comedy stars Christopher Mintz-Plasse and Nicholas

Braun

as best friends who move to LA to work at Groupon and struggle to be social when one would rather stay at home.
Partners: Michael Urie and David Krumholtz play a pair of architects whose friendship has outlasted all their romantic relationships. Sophia Bush and Brandon Routh also appear.
DRAMAS
Elementary: This take on Sherlock Holmes is set in present-day Brooklyn and stars Jonny Lee Miller in the Sherlock role, with the added twist of Lucy Liu as his colleague Watson.
Vegas: Dennis Quaid and Michael Chiklis star in this 1960s-era drama about a rodeo cowboy (Quaid) who becomes the sheriff of the city.
Made in Jersey: A street-smart woman (Janet Montgomery) tries to prove herself to her colleagues at a New York law firm in this drama, which also costars Kyle MacLachlan.
Golden Boy: This cop drama follows the rise of a man (Theo James) as he climbs the ranks from office to detective to police commissioner.