New DVD Releases For April 5 Include Tron: Legacy, Little Fockers, and The Chronicles of Narnia: Voyage of the Dawn Treader
What to Rent: New DVDs This Week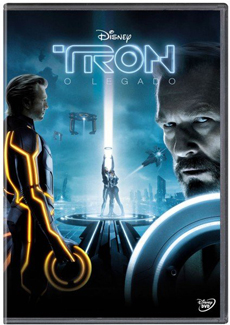 This film follows up the 1982 original Tron, with Jeff Bridges reprising his role as Kevin Flynn. Flynn has gotten sucked into the Grid, a virtual world he created, and has been missing for 20 years. It's up to his grown son Sam (Garrett Hedlund) to enter the cold, video game-like world of the Grid to find him. Olivia Wilde also costars as Quorra, an ally in the Grid and love interest for Sam. GeekSugar loved the movie because of its impressive visual effects and eerie soundtrack, courtesy of Daft Punk. DVD extras include behind-the-scenes featurettes and deleted scenes.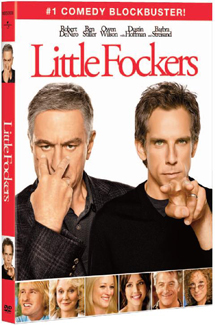 Ben Stiller and Robert De Niro are back as Greg and Jack, still sparring as in-laws. Though Greg has earned his place in the family, Jack still has his eye on him and the two newest Fockers, the twin children of Pam and Greg. The film has a flimsy plot — Jack wants to prevent Greg from cheating on his wife with sexy pharmaceutical rep Jessica Alba — but there are still a decent amount of laughs. Extras on the DVD include a gag reel, deleted scenes, behind-the-scenes featurettes, and an alternate opening and ending.
See one more available new release when you
.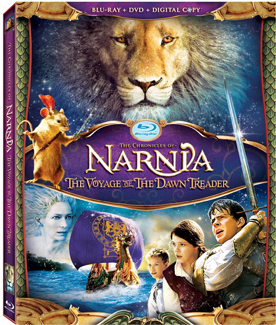 The Chronicles of Narnia: The Voyage of the Dawn Treader
The Narnia franchise picks up with this third installment, in which the Pevensie children travel back to the magical land for another trip. This time, they're in for a journey on the ship The Dawn Treader with Prince Caspian. The film is fine for kids and features plenty of special effects and adventure, but it lacks the oomph of other recent fantasy films. Among the DVD extras you'll find deleted scenes, a director's commentary track, a game, and 10 featurettes.