New DVD Releases For August 17 Include Dexter 4th Season and The Last Song
What to Rent: New DVD Tuesday
Need a Summer entertainment refreshment? Check out a new DVD release today, whether you're in the mood for something girlie or a bit darker.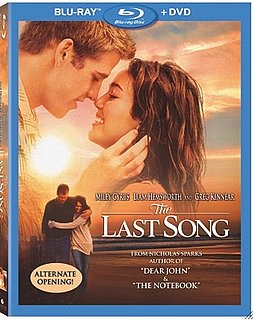 The Last Song
Miley Cyrus stars in this Nicholas Sparks-adapted romantic drama about a teen girl who reconnects with her father over a climactic Summer at the beach. She falls in love, tragedy ensues, you know, the typical Sparks formula. Although I was impressed by Cyrus's acting, this is a pretty sappy flick. It might just make for a perfect rental if you're jonesing for a good cry. The extras on the DVD include Cyrus's music video for "When I Look at You," a set tour, deleted scenes, and an alternate opening scene.
Dexter Season Four
Dexter's new season comes back on September 26 (watch the season five trailer here), so now is your chance to catch up on season four. The story arc revolves around Dexter's relationship with the Trinity killer and it ends with one of the most shocking TV finales ever. Both Michael C. Hall and John Lithgow were nominated for Emmys for this particular season, so it's also a good time to watch in case one of the men takes home the gold. The DVD extras include cast interviews.