New DVD Releases for February 16, Including Coco Before Chanel, Law Abiding Citizen, and Good Hair
What to Rent: New DVD Tuesday
Entertainment time! Ready to beef up your ever-growing list of movies to watch? Here are the big DVD releases hitting today.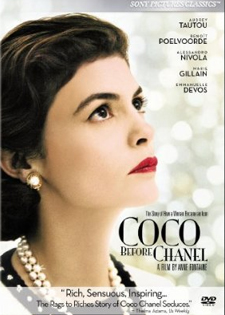 Coco Before Chanel
My friend Fab said she enjoyed this look at the fashion icon's life in her pre-label days, so I'm dying to get a glimpse of Coco Before Chanel at home — in the comfort of my very un-glamorous sweatpants, of course. Amelie actress Audrey Tautou stars as Gabrielle Chanel, the seamstress who used her handiwork (and her tenacity) to create a fashion empire. The Oscars have already recognized the film's pretty costuming, but I'm equally anxious to watch it for her love affairs and for Chanel herself, a total rebel and an incredible plum female role.
Extras include behind-the-scenes featurettes and an audio commentary.
Law Abiding Citizen
Warning: Beware if you have a queasy stomach. Law Abiding Citizen is a thriller about the justice system, but Saw-like killing sprees abound. The film centers on Gerard Butler as a family man who goes on a slasher bender after his daughter and wife are murdered. Jamie Foxx costars as the lawyer he's targeting for revenge. For the sake of full disclosure, I was not a fan when the movie came to theaters, but you may want to consider it if you love Gerard Butler — or just pure, bloody entertainment.
Extras include a behind-the-scenes featurette, audio commentary, and a mash-up trailer.
One more release to check out when you
.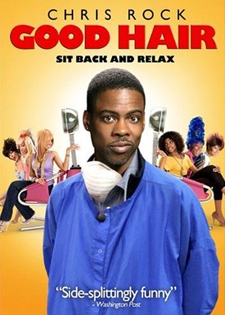 Good Hair
Comedian Chris Rock serves as your tour guide on this inside look into the world of hair, and the extensive lengths women (and men) will go to for the ideal 'do. Good Hair gives us several eye-opening factoids about the nature of the industry (including a shocking relaxer demo) and way more laughs than I expected. While Rock doesn't delve into a few of the subjects as much as I would like, his brand of funny gives a new slant to the documentary genre that's refreshing.
Extras include an audio commentary with Chris Rock.