New DVD Releases for February 2, Including Zombieland, Amelia, and New York, I Love You
What to Rent: New DVD Tuesday
If a trip to the movie theater isn't in the cards for you this week, how about a new DVD release to fulfill your entertainment quota? I've got the short list of what to check out.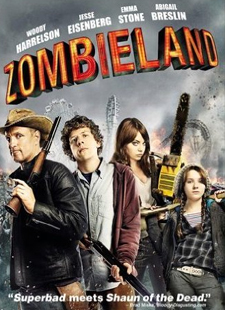 Zombieland
In Zombieland, Jesse Eisenberg plays a rule-abiding college guy just trying to stay alive in a post-apocalypse overrun by zombies. Oh yeah, and he's trying to get the girl, too. Woody Harrelson costars as a cowboy type who teams up with him along with Emma Stone and Abigail Breslin as a sister duo. The cast of characters is completely charming; throw in some sharp dialogue for laughs, plus one amazing cameo, and you've got a fun escape for the weekend.
Bonus features include an audio commentary, deleted scenes, and behind-the-scenes featurettes.
New York, I Love You
Boasting the likes of Natalie Portman, Shia LaBeouf, and Bradley Cooper as part of its cast, New York, I Love You is a love letter to the city, letting different directors give their take on relationships on the isle of Manhattan. While the story lines don't quite live up to the all-star ensemble, I wouldn't mind getting lost in the shots of classic, romantic New York from the comfort of my couch. Plus, the touching vignette with Cloris Leachman and Eli Wallach is worth the cost of rental — and you can skip over the shorts that don't strike your fancy.
If you get the special Blu-Ray version, you can catch "These Vagabond Shoes" as part of the extras. It's the segment directed by Scarlett Johansson that never made it into the final cut of the film.
For more one rental, just
.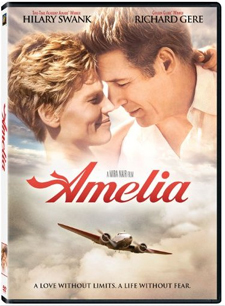 Amelia
Mira Nair's biopic of Amelia Earhart (led by Hilary Swank) follows the aviator leading up to her infamous around-the-world flight, while squeezing in the side story of her personal life — particularly her relationships with her husband (Richard Gere) and lover (Ewan McGregor). The film's a little blah, but consider it for Swank's spot-on performance and Nair's signature shots of gorgeous scenery.
Bonus features include deleted scenes and three featurettes.