New DVD Releases, Including Grown Ups, Charlie St. Cloud, and Scott Pilgrim vs the World
What to Rent: New DVD Tuesday
We've got a handful of big films and recognizable faces in this week's new DVDs. Along with these three releases, you can also check out Ramona and Beezus and Love Ranch.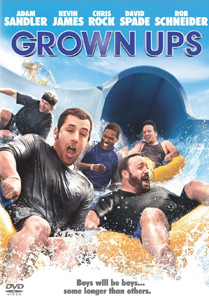 Grown Ups
Adam Sandler rounds up some of his SNL cronies (Chris Rock, David Spade, Rob Schneider, plus Kevin James) for the story of five childhood friends who reunite for a weekend of camaraderie (and immaturity) following the death of their grade school basketball coach. There's not much depth here, but as seen in old-school Sandler flicks, you have endless pratfalls, fart jokes, and the requisite Steve Buscemi cameo. Special DVD features include a behind-the-scenes featurette with the cast and gag reels.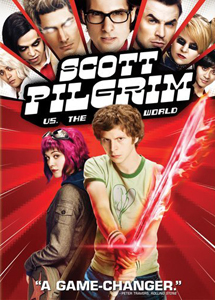 Scott Pilgrim vs. the World
Michael Cera leads a cast of hot young actors (Jason Schwartzman, Anna Kendrick, and Chris Evans just to name a few) in this adaptation of the awesomely geeky graphic novel series. Cera plays the title character, a bassist who's completely smitten with the mysterious, blue-haired Ramona Flowers (Mary Elizabeth Winstead). To win her heart, he must fight all seven of her evil exes in a video game-like series of battles. The film is fast-paced, clever, and definitely worth a second viewing at home. Special DVD features include cast commentaries, deleted scenes, and bloopers.
One more release when you
.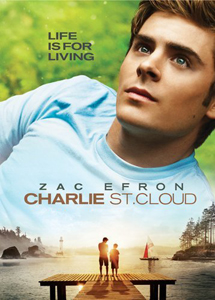 Charlie St. Cloud
Zac Efron turns on the tears in this sentimental story of a teen trying to hold on to the memory of his deceased little brother. While Efron does a fine job with the dramatic aspect, the script itself is overly syrupy. However, if you like your Efron eye candy, there's plenty to see here. Special features include deleted scenes, a look at psychics and mediums, and two featurettes.