New DVD Releases, Including Jonah Hex, How to Train Your Dragon, and I Am Love
What to Rent: New DVDs This Week
Are you in the mood for an action fest? How about a sweet animated children's movie? Perhaps you prefer something with more heft, like an Italian arthouse flick. Whatever your taste, this week's DVD releases have you covered. Take a look.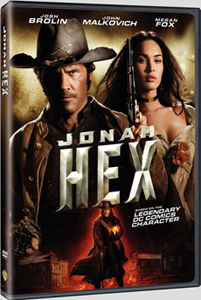 Jonah Hex
Based on the DC Comic character, Josh Brolin stars as Jonah Hex, a bristly outlaw with a hole in his face. His mission: to seek vengeance on Quentin Turnbull (John Malkovich), the man responsible for the murders of his wife and child. Oh, and Hex can also speak to the dead. Megan Fox steps in as the antihero's rough and tough leading lady, but it's Brolin who stands out. As Hex, he's more interesting to watch than the action of the film itself. The DVD extras include deleted scenes.
How to Train Your Dragon
Jay Baruchel provides the voice of Hiccup, a young Viking who befriends a dragon — the very creature he's supposed to be hunting. The animated film stayed at the top of the box office for weeks and garnered good reviews. With a sequel in the works already, we might have a franchise on our hands. Bonus features include a filmmakers' commentary and two featurettes.
One more release to rent when you
.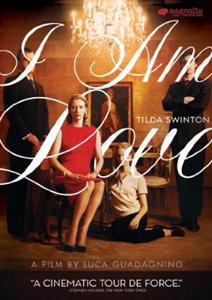 I Am Love
Get a taste of Italy with this subtitled love story set in Milan. Tilda Swinton stars as Emma, a buttoned-up Russian woman who married into a wealthy Italian family; however, her colder exterior begins to melt as she begins an affair with a handsome chef. The beautiful scenery alone should be enough to rope you in for this one (see what I mean by checking out the trailer). DVD extras include interviews with the cast and crew and commentary with Swinton and director Luca Guadagnino.