New DVD Releases, Including Predators, Please Give, and Holy Rollers
What to Rent: New DVD Tuesday
If you're looking to pencil in some quality couch time this weekend, look no further than the week's new DVD releases. On the docket: Jesse Eisenberg dons peyas, Adrien Brody fights aliens, and Catherine Keener gets self-critical — take a look!
Predators
Robert Rodriguez produces this latest installment in the Predator franchise with Adrien Brody as the hot (sometimes shirtless) leading man. Brody heads up a group of strangers (among them are Topher Grace and Alice Braga) dropped in a jungle to serve as potential prey for aliens. The film serves up plenty of suspense and gore — just in time for Halloween. DVD extras include audio commentary and featurettes.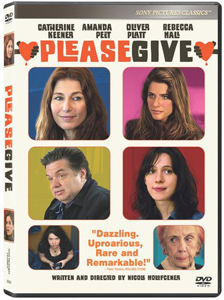 Please Give
Catherine Keener stars as Kate, the owner of an upscale resale furniture store who feels guilty about her own wealth. Her latest moral crisis involves her elderly neighbor Andra and Andra's two granddaughters (Rebecca Hall and Amanda Peet). Writer/director Nicole Holofcener (Friends With Money, Lovely and Amazing) weaves in sharp comedy with social commentary, making this little film both funny and thoughtful. DVD extras include behind-the-scenes footage and a Q&A with Holofcener.
One more release when you
.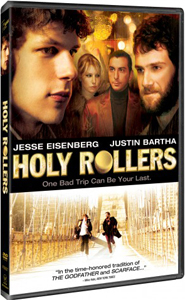 Holy Rollers
Before The Social Network came roaring into theaters, Jesse Eisenberg did this blink-and-you'll-miss-it release. Inspired by real-life events, the film follows a young Orthodox Jewish man (Eisenberg) who deals ecstasy in the late '90s in Brooklyn; Justin Bartha costars. Critics applauded Eisenberg's performance, but were quick to criticize the script's lack of depth. DVD extras include an interview with the stars and deleted scenes.