New DVD Releases For Jan. 11, Including The Hurt Locker, Fame, and Post Grad
What to Netflix: New DVD Tuesday
I can't get over the number of new DVD releases hitting shelves this week (I know what I'll be doing Saturday!). Along with these three picks, you also have Charlize Theron in The Burning Plain, Tyler Perry's I Can Do Bad All by Myself, Downloading Nancy with Maria Bello, and the political satire In the Loop.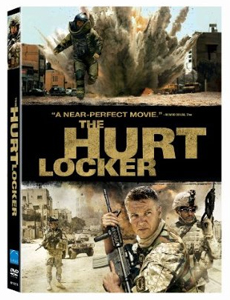 The Hurt Locker
A small film with big word-of-mouth buzz, The Hurt Locker was one of the cinematic dark horses of this past year. The behind-the-scenes story of an elite bomb squad in Iraq is an action movie with depth, as it explores how the members cope with the weight of their high-risk job. Critics love it, and I'm ashamed to admit that I didn't catch Locker when it first hit theaters. I plan on making up for lost time by devoting my Saturday to it —  before it runs away with all of the award season trophies. Of special note is Kathryn Bigelow, who is receiving the most accolades for her directorial work.
DVD extras include a commentary and a behind the scenes documentary.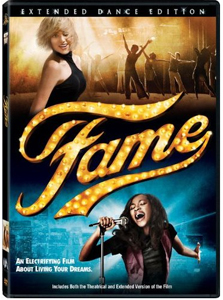 Fame
Most of you said that you wanted to see Fame in theaters, but you can take it home now in case you missed it (or if you want to see it again!). This update of the 1980s musical follows a whole new class of singers, musicians, and actors at the New York City High School of Performing Arts. It feels a little more cutesy, teeny-bopper than the original, but seeing as how I'm sucker for dance movies, I'm adding it to my queue for the flashy production numbers alone.
DVD extras include deleted scenes and the Fame National Talent Search Contest Winner.
One more release to check out when you
.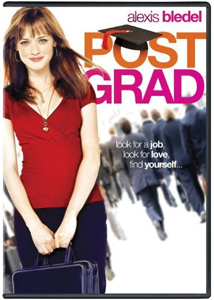 Post Grad
Post Grad wasn't a huge blockbuster, but I liked the quirky story and think it would make for a great rental. The film centers around former Gilmore Girls star Alexis Bledel as Ryden Malby, a new college grad who, like most of us, has a quasi-quarterlife crisis when her dream job doesn't fall into her lap as easily as she had hoped. Yes, the story is predicable and frothy, but it's also sweet — and thanks to supporting roles from Jane Lynch and Carol Burnett, it provides a few laughs, too.
DVD extras include deleted scenes and job hunting tips. I'm not sure if you should take employment advice from a movie, but hey, can't hurt!