New DVD Releases for January 19, Including The Invention of Lying, Gamer, and Whiteout
What to Netflix: New DVD Tuesday
If you feel like staying in with a brand-new DVD this week, I've got you covered. Here are the three big releases hitting shelves (and Netflix, of course).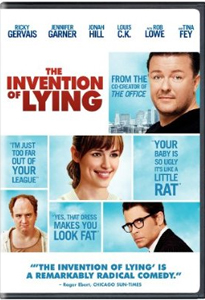 Comedian (and Golden Globes host) Ricky Gervais stars in The Invention of Lying, a film based on the idea of what would happen if we all told the truth. It's a fun concept and celebrity cameos abound (everyone from Tina Fey to Louis CK to Ed Norton), but the movie gets off track as it veers from its light, rom-com premise with Jennifer Garner. Instead, it tries to take on a religious message which goes too far. That aside, the film is surprisingly sweet at times and includes a few clever moments if you want a laugh this weekend.
DVD extras include additional scenes, video podcasts, a prequel, and outtakes. Outtakes with funny people like Gervais, Fey, or Jonah Hill? Sign me up.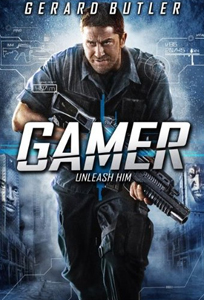 For all of you Gerard Butler fans out there, you may want to check out Gamer. The film follows the actor as a convict stuck inside Slayers, a nightmarish, real-life shooting video game controlled by other humans and the game's inventor — Ken Castle (Michael C. Hall). As you can probably surmise, Butler tires of being under someone else's command and tries to fight his way out. I wasn't that interested in the flick when it first hit theaters, but since Hall took home a Golden Globe for his TV work, I'm curious to check him out in this big-screen role, too.
DVD extras include a commentary and two featurettes.
One more release when you
.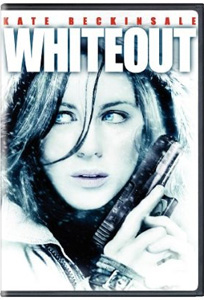 Whiteout is a murder mystery thriller set in (as you may have guessed from the title) Antarctica. Kate Beckinsale plays Carrie Stetko, a U.S. Marshal investigating the icy terrain's first homicide — while fending off a killer and the approaching brutal winter. Sounds ridiculous to me, but I do like Beckinsale, so perhaps I'll add this to my list of rent maybes.
DVD extras include two featurettes and deleted scenes.