New DVD Releases for January 5, Including Cloudy With a Chance of Meatballs and The Final Destination
What to Netflix: New DVD Tuesday
Welcome back from your holiday hibernation! If you still feel like being a couch potato, settle in and prolong that vacation with these new movie releases. Or if you're in the mood for a marathon, catch up on your TV (and prep for the upcoming episodes) with Big Love: Season 3 or Chuck: Season 2, which also hit shelves today.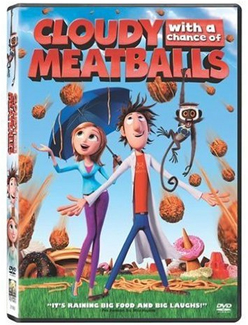 Cloudy With a Chance of Meatballs
After a strong showing at the box office and solid reviews, I'm curious to check out Cloudy With a Chance of Meatballs — even if it's not the most grown-up of movies. The film follows Flint (Bill Hader), an inventor whose creations get him into trouble. His latest is a contraption that changes water into food, and Flint accidentally launches it into the sky, causing hamburgers and the like to rain down. Seems like a cute, kooky pick if I want something light. Plus, Anna Faris voices one of the characters.
Special features include a Director's Commentary with Hader, but if you get the Blu-Ray/DVD combo, you can use the "Splat" button to simulate throwing food at the screen, which sounds fun if you're a kid (or not a kid).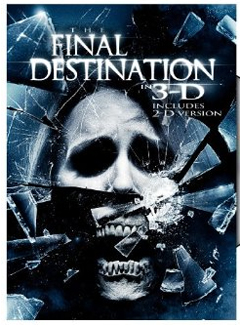 The Final Destination
It's the fourth installment in the horror franchise, so you know the premise by now: a teen sees a deadly vision and tries to protect those around him, but death still comes calling in a series of over-the-top gruesome setups. It may be campy, but The Final Destination did well in theaters, probably thanks to its new 3-D effects. The DVD version includes special 3-D glasses, so you can watch it in all its gory glory home. I doubt it'll capture the magnitude you get on the big screen, but it's kind of an entertaining novelty, none the less.
Special features include deleted scenes.