New DVD Releases For July 20 Include The Runways, Cop Out, and The Losers
What to Rent: New DVD Tuesday
The Summer movie season just heated up with entrants like Inception, but there's still plenty of reason to stay in to catch a flick. Check out the new rentals out this week, and plan your air-conditioned sofa adventure accordingly.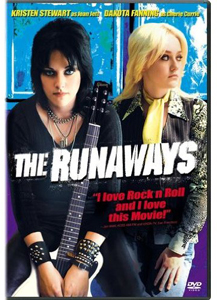 The Runaways
Kristen Stewart forgoes Bella Swan's flowing locks in favor of a choppy black mullet to play Joan Jett in this biopic of '70s band The Runaways. Stewart is strong as the rocker, but more impressive is Dakota Fanning as Cherie Currie as she goes from wide-eyed high schooler to drug-addled teen rock star. I enjoyed the flick a lot, even if it does rely on some common rock movie conventions.
The DVD extras include a commentary track with Joan Jett, Kristen Stewart, and Dakota Fanning and a behind-the-scenes feature.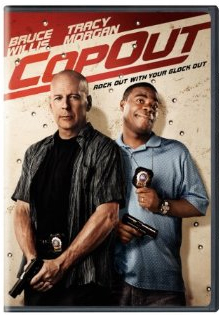 Cop Out
Bruce Willis and Tracy Morgan team up in Kevin Smith's buddy cop movie, but the novelty of the two of them paired up is where the laughs end. The script is so full of flat, inane jokes that you don't get to appreciate the comedy that Morgan usually brings. I generally enjoy Kevin Smith movies, but I just couldn't get behind this one. Still, as a rental, it's worth it to watch Seann William Scott steal scenes as a petty criminal.
The DVD includes a few deleted scenes from the film.
One more new release when you
.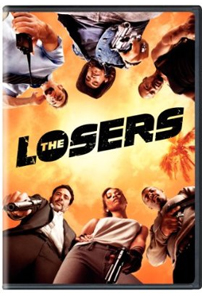 The Losers
Zoe Saldana leads the ensemble cast in this action flick about a group of US Special Forces team members who are betrayed and then sent on the run (yes, it's sort of the poor man's The A-Team). Her support includes Jeffrey Dean Morgan, Chris Evans, Idris Elba, and Jason Patric. The extras include deleted scenes, featurettes, and a first look at Batman: Under the Red Hood.