New DVD Releases for July 6, Including Brooklyn's Finest, A Single Man, and The Girl With the Dragon Tattoo
What to Rent: New DVD Tuesday
Time to recharge your rental queue with some new DVD releases! On today's docket: a cop thriller, an artsy drama, and a foreign flick with a ton of hype. Let's take a look, shall we?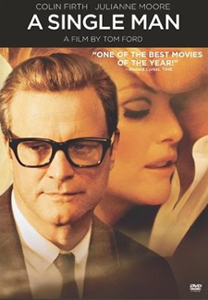 A Single Man
In designer Tom Ford's directorial debut, Colin Firth stars as a professor grieving after the death of his partner (Matthew Goode); Julianne Moore plays a friend who is in love with him. I found the movie to be a little overdone in terms of acting and visual metaphors, but it is very pretty to look at. See it for Firth's Oscar-nominated performance — or if you can't wait until Mad Men's premiere later this month to see stylish '60s dressing. DVD extras include an audio commentary with Ford.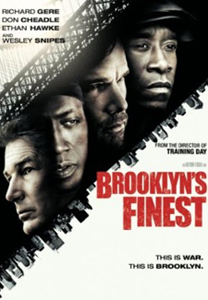 Brooklyn's Finest
Don Cheadle, Richard Gere, and Ethan Hawke star as three police officers who cross paths at a crime scene after vastly different experiences with corruption in the field. Despite the film's success at Sundance, many critics slammed the storyline for being too cliché. I'm willing to give it a chance, however, due to the strong cast. DVD extras include deleted scenes.
One more release when you read more.
The Girl With the Dragon Tattoo
Ever since buzz of a US version of The Girl With the Dragon Tattoo began, I've been dying to check out the Swedish film version. Based on Stieg Larsson's novel, the story centers around an older journalist, Mikael Blomkvist, and a computer hacker, Lisbeth Salander, as they try to solve the disappearance of a young girl from decades before. Word is actress Noomi Rapace is stellar in the role of Salander, so I'm especially curious to see her performance. You can hear from Rapace herself on the DVD; she's interviewed as part of the disc's extras.