New DVD Releases for June 1, Including Alice in Wonderland and The Wolfman
What to Rent: New DVD Tuesday
Welcome back from the holiday weekend! If you're already looking for a way to keep that chilled-out vacation feeling going, perhaps you'll want to plop on the couch with one of these new DVD releases. Check them out!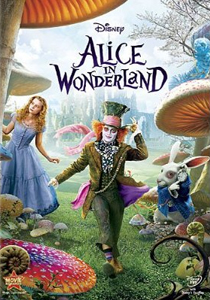 Alice in Wonderland
While it may not be my favorite of Tim Burton's movies, this re-imagining of the classic tale leaves you with plenty of scenery to ogle. There are a few fun, colorful characters, particularly Helena Bonham Carter's Red Queen who frankly steals the show. Watch it for her or if you're a Johnny Depp aficionado. You may not be able to see Depp's good looks underneath his Mad Hatter hat, but you'll marvel at his brilliance just the same. Bonus extras include three behind-the-scenes featurettes.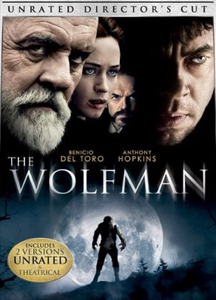 The Wolfman
Be forewarned: this is not the movie to see if you have a queasy stomach. Full of gouged eyes and entrails, The Wolfman is heavy on the gross factor — and not nearly as scary as one might hope. The thin plot follows Lawrence (Benicio Del Toro) returning to see his father (Anthony Hopkins) after a mysterious animal attack (read: werewolf) kills his brother. Emily Blunt does her best scream, but the all-star group of actors can't save this film from its script. That said, if you're the type who prefers to laugh at your horror flicks, then you might consider giving it a spin. The DVD includes a director's cut if you want to see a different version of the movie (perhaps it's better?).