New DVD Releases For June 13 Including Hall Pass and Red Riding Hood
What to Rent: New DVDs This Week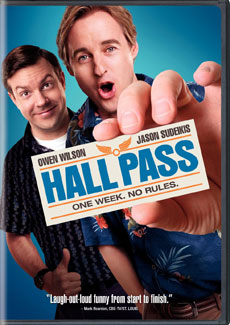 Owen Wilson and Jason Sudeikis play a pair of suburban husbands who can't stop checking out other women, despite the fact that they have beautiful wives of their own (played by Jenna Fischer and Christina Applegate). Fed up with their wandering eyes, their spouses give the men a "hall pass" — one week off of marriage so they can hook up with other women, and hopefully get it out of their systems. The raunchy comedy has some laughs, but avoid it if you're not into lowbrow humor. The DVD includes a few deleted scenes.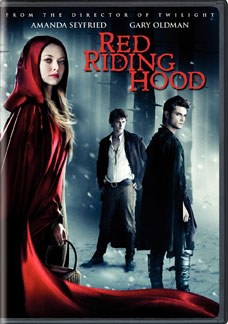 In this re-imagining of the classic fairy tale, Amanda Seyfried plays Valerie, (wearer of the titular red hood), whose village comes under the attack of a werewolf. As the hunt for the attacker begins, Valerie finds herself questioning the woodcutter she loves and the rich boy she's been promised to. The movie is cheesy good fun, especially thanks to newcomers Shiloh Fernandez and Max Irons who play Valerie's love interests, and director Catherine Hardwicke adds some Twilight-esque finishing touches. DVD extras include an alternate ending, audition tapes, making-of featurettes.
One more DVD when you
.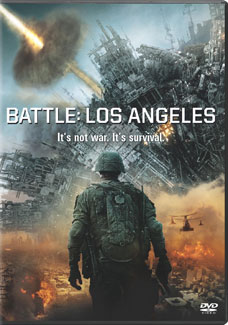 Aaron Eckhart headlines this alien invasion film (which takes place over the course of one epic day in LA) as gruff marine Michael Nantz. Nantz is forced to lead a group of soldiers in the fight against extraterrestrials while simultaneously protecting innocent citizens who were unable to evacuate in time. There's not anything new to see here, but fans of war movies and explosions will enjoy the non-stop action. DVD bonus features include behind-the-scenes featurettes.