New DVD Releases For June 21 Including The Adjustment Bureau and Unknown
What to Rent: New DVDs This Week
In addition to the following movies, The Eagle, starring Channing Tatum, and Diary of a Wimpy Kid 2: Rodrick Rules are also now available on DVD.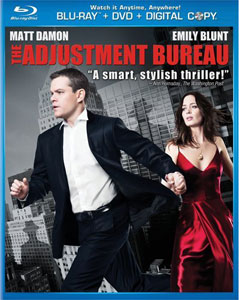 Matt Damon and Emily Blunt star in this sci-fi love story about a Congressman named David (Damon) whose life changes when he falls for dancer Elise (Blunt). As he tries to pursue her, he learns of The Adjustment Bureau, a league of angel-like men dressed in business suits whose job it is to ensure that destiny is fulfilled. When David learns that his relationship with Elise is not in The Adjustment Bureau's plan, he and Elise begin a game of cat and mouse in the name of love. The film has a few plot holes and a flimsy ending, but Damon and Blunt have chemistry in spades. Bonus features include an interactive map of New York and deleted scenes.

72%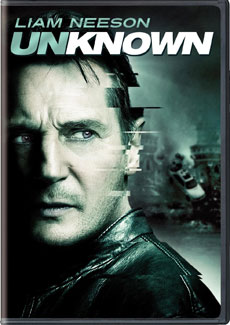 Liam Neeson stars in this action flick about a guy who wakes up from a car accident to find that his identity has been tampered with. His wife (January Jones) doesn't seem to know who he is, and the only person who seems to have information about what happened is a cab driver (Diane Kruger). The film is a bit cliched, but it's a ride that's entertaining from start to finish. DVD extras include featurettes.
55%
One more release when you
.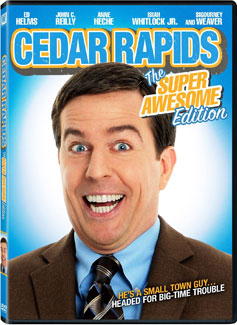 Ed Helms takes a crack at being a leading man in this indie comedy that premiered at the Sundance Film Festival. Helms stars as Tim Lippe, a small-town insurance agent who's never been away from home. When he's sent to a big conference in Cedar Rapids, IA, he meets an eclectic mix of characters (including John C. Reilly, Alia Shawkat, and Anne Heche). Throughout the course of the weekend, he finds his morals tested and gets a lot more than he bargained for. Though the film doesn't break new ground, it's still got plenty of heart and laughs. DVD extras include deleted scenes, a gag reel, and more.

85%