New DVD Releases For June 29, 2010, Including Hot Tub Time Machine, Percy Jackson and the Olympians, and The White Ribbon
What to Rent: New DVD Tuesday
If you need a break between your July 4 festivities this weekend, how about taking a time out with these new DVD releases? There's a family flick and a buzzy foreign film to choose from, but personally, I'm going '80s all the way.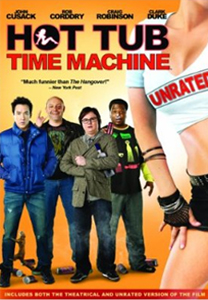 Hot Tub Time Machine
John Cusack, Rob Corddry, and Craig Robinson play a group of friends on a weekend getaway at the ski lodge of their youth (along with Clark Duke). But with a little magic from a time-traveling hot tub, they transport back to the '80s for a redo of their past mistakes. The film is worth watching for the dated clothing alone (Cosby sweaters and neon leggings!), but Corddry steals the show with the frat-boy antics of his rude and crude character, Lou. If the original doesn't push the envelope enough for you (and how could it not?), then watch the DVD's unrated disc.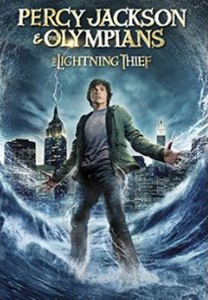 Percy Jackson & the Olympians: The Lightning Thief
Percy Jackson looked poised to be the next Harry Potter — but the film didn't live up to box office expectations. Based on the book series, the movie centers around a teen (Logan Lerman) who discovers he's the son of Poseidon and must help settle a battle between the gods. Critics were mixed, but with famous names like Uma Thurman and Catherine Keener making cameos, I may just give it a spin. DVD extras include deleted scenes and a quiz that tells you what kind of god you are — could be fun, no?
One more rental when you read more.
The White Ribbon
Set in Germany pre-WWI, this film centers around the residents of a small Protestant village and the horrible, unexplained deaths that occur there. OK, so it has subtitles and is in black and white, but before you pass, keep in mind that it earned the Palme d'Or at Cannes, Oscar nominations, and the Golden Globe for foreign film. You obviously have to be in the right mood for this one, but I'm curious to see what all the fuss is about.