New DVD Releases for March 2, Including Where the Wild Things Are, 2012, and Ponyo
What to Rent: New DVD Tuesday
If you're looking to veg with some new entertainment on the tube, today's DVD releases should help do the trick. Check 'em out!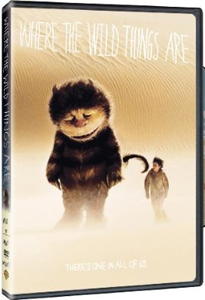 Where the Wild Things Are
More for adult fans of the book than today's young audience, Spike Jonze's adaptation of Where the Wild Things Are is an homage to childhood that shows the darker, sometimes scary side of being a kid. Even the puppets convey emotion in a way that tugs on the heart strings. It's no secret that Where the Wild Things Are was one of my favorite films last year, so I may have to buy this one for my library.
Special features include four webisodes, but the Blu-ray also includes the short "Higglety Pigglety Pop!" featuring the voices of Meryl Streep and Forest Whitaker.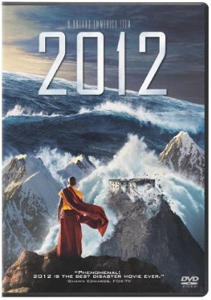 2012
Part over-the-top disaster movie, part sweet family story, and 100 percent entertaining, 2012 stars John Cusack as a divorced father. He's stuck in the middle of an apocalyptic calamity (biblical-sized floods, giant earthquake cracks, etc), trying to rescue his children and ex-wife (Amanda Peet) from the chaos. Yes, it's cheesy and falls victim to the typical blockbuster cliches, but as weekend popcorn flicks go, it's a sure bet. Bonus: in a perfect casting move, Woody Harrelson plays a wacky conspiracy theorist.
Special features include deleted scenes and an alternate ending, which has me curious — how different can an ending be when you're talking about the end of the world?
One more release if you
.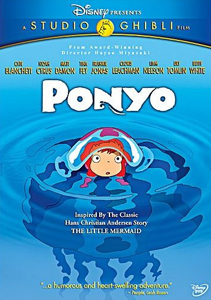 Ponyo
Inspired by Hans Christian Andersen's The Little Mermaid, Hayao Miyazaki's Ponyo follows a five-year old boy named Sosuke who discovers a goldfish on the beach and names her Ponyo. The twist: she's secretly an ocean princess and transforms herself into a human. The trailer looks adorable, but I missed this one in theaters, so it's going straight to the top of my queue.
Special features include behind the scenes featurettes.