New DVD Releases For March 9, Including Up In the Air, Precious, and Capitalism: A Love Story
What to Rent: New DVD Tuesday
Before the Oscar hubbub quiets, maybe now is the time to check out a few of the nominees from the comfort of your own couch. This week's new DVD releases include two best picture nominees that you may not have seen yet, along with a documentary for a bit of brain food.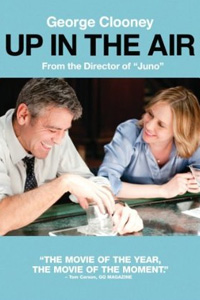 Up in the Air
In Up in the Air, director Jason Reitman brings us the story of Ryan Bingham (George Clooney), the grim reaper of job employment. Bingham zips between companies to orchestrate layoffs, using his disconnectedness to get the job done. However, once an uptight protege (Anna Kendrick) and a love interest (Vera Farmiga) enter the picture, Bingham begins to question his lonely-by-choice stance. Even though it was ultimately overlooked for Oscar statuettes, this one was one of my favorites of the year. DVD extras include a deleted scene with George Clooney in a spacesuit (really) and the video for a song I liked from the film, Sad Brad Smith's "Help Yourself."

90%

Precious: Based on the Novel 'Push' by Sapphire
I got major goosebumps during the Oscar clips of Precious in Sunday's telecast. So much that it almost made me want to view it a second time around — and that is saying a lot. The film centers on Precious Jones (Gabourey Sidibe), an undereducated pregnant teen living with a terrifyingly abusive mother (Mo'Nique). It's hard to watch, yes, but the message is surprisingly hopeful. Not to mention, Mo'Nique's performance has undoubtedly been one of the most buzzed about this entire award season. Rent it for her scene at the social worker's office. It's jaw-droppingly good. DVD extras include a featurette with Oprah and Tyler Perry and a two-and-a-half-minute clip of star Gabourey Sidibe's audition.

91%
One more release to check out when you
.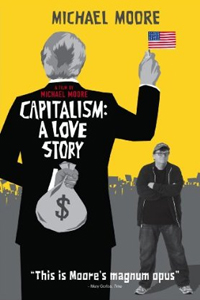 Capitalism: A Love Story
When it comes to TV, I'm a lot more likely to be tuned in to NBC than CNBC — which is precisely why I'm adding Capitalism: A Love Story to my queue. In the documentary, Michael Moore launches an expose on the current economic conditions, interviewing state representatives and knocking on the doors of big finance organizations like AIG. Despite anyone's personal feelings about the director, you have to admit that it's a timely subject worth exploring. DVD extras include deleted scenes and a clip of Jimmy Carter addressing American excess consumption all the way back in 1979.

75%