New DVD Releases For Oct 26 Include Sex and the City 2, Winter's Bone, and The Girl Who Played With Fire
What to Rent: New DVD Tuesday
The leaves are falling, and the weather is cooling down, which means there's been no better time to cozy up on the couch with a movie. Just in time is today's new DVD and Blu-ray releases — a lady-friendly blockbuster, an independent thriller, and a foreign flick from a franchise that's sweeping the literary masses.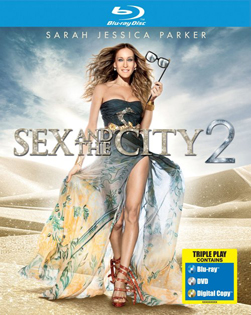 Sex and the City 2
The much-anticipated sequel to the first Sex and the City movie, the second film is a flashy follow-up with less heart than the original. It's still worth seeing if you love the myriad costume changes and TV's fab foursome. Carrie Bradshaw, hitting a rough patch in her marriage, takes a trip to Abu Dhabi with the girls — Miranda, Samantha, and Charlotte — and the Middle Eastern-related puns ensure. Most of you said you'd rent the movie when it came out rather than own it, so here's your chance. The extras include a featurette on the '80s flashback (which you can preview here), and a behind-the-scenes soundtrack featurette with Alicia Keys.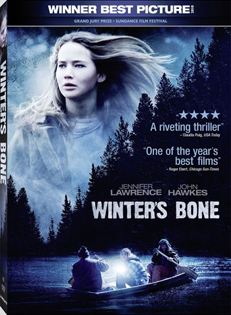 Winter's Bone
Up-and-comer Jennifer Lawrence stars in this indie drama as Ree, a 17-year-old girl who takes on the responsibility of keeping her poverty-stricken family together. When she ventures into the dark Ozarks to retrieve her father, things get foreboding and more than a little frightening. You may not have heard much of the movie before now, but considering it's built up some awards buzz since it won this year's Sundance Film Festival Grand Jury Prize, you may be hearing more about it in the coming months. DVD extras include a commentary with the director and cinematographer, a couple of featurettes, and a music video performed by Marideth Sisco.
See one more new release when you read more.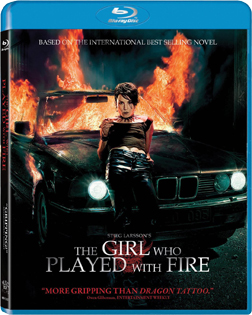 The Girl Who Played With Fire
Noomi Rapace is the titular girl who played with fire in this Swedish adaptation of the ultra-popular book series by Stieg Larsson (read OnSugar blogger CDahlen's rave review about the movie). Of course, it's the sequel to The Girl With the Dragon Tattoo, and the US is already in the process of remaking both movies. Get a look at the European originals before Rooney Mara takes over the starring role of Lisbeth. The DVD extras include cast and crew interviews and a sneak peek at The Girl Who Kicked the Hornet's Nest.