New DVDs For Aug. 16 Including Something Borrowed and Jane Eyre
What to Rent: New DVDs This Week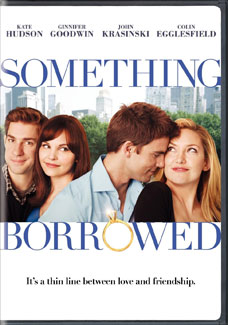 In this romantic comedy, Ginnifer Goodwin plays Rachel, an unhappily single 30-year-old attorney, who has always been overshadowed by her obnoxious best friend Darcy (Kate Hudson). After one too many birthday drinks, Rachel reveals to Darcy's fiancé Dex (Colin Egglesfield) that she harbored a secret crush on him throughout their law school years, and the pair end up in bed together. In the weeks leading up to the wedding, Rachel and Dex continue their secret relationship. The film feels like a teenage soap opera, but John Krasinski provides some laughs as Rachel's confidante. The DVD extras include a gag reel and deleted scenes.
15%
In this adaptation of Charlotte Bronte's classic book, Mia Wasikowska stars as Jane Eyre, a woman who becomes a governess at Thornfield Hall after spending a hard childhood in boarding school. Once at Thornfield, Jane begins to notice mysterious events and catches the eye of its owner, Edward Rochester (Michael Fassbender). The two begin a relationship, but the secrets that emerge prove too much for Jane to handle. The relationship between Jane and Edward could have been developed a bit more, but the film nevertheless manages to capture the novel's gothic vibe. DVD extras include deleted scenes and commentary from the director.

84%
One more DVD when you read more.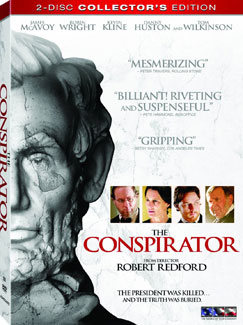 In this Robert Redford film set in post-Civil War Washington, Frederick Aiken (James McAvoy) plays a lawyer who is charged with defending Mary Surratt (Robin Wright), the only woman accused of participating in the plot to assassinate Lincoln. Aiken, who is initially reluctant to take on the case, soon begins to uncover evidence that suggests his client is not only innocent, but also may be a pawn in a plan to lure the actual conspirator. While the film highlights a little-known historical event, its pacing is pretty slow. The extras on the DVD include segments about Mary Surratt's real trial and deleted scenes.
56%