New DVDs For August 9 Include Paul and Your Highness
What to Rent: New DVDs This Week
This medieval times-set comedy lets Danny McBride and James Franco don armor and speak in silly accents as they embark on a quest to rescue the bride of Franco's character, who's been kidnapped by evil wizard played Justin Theroux. They do drugs, fight creepy creatures, and encounter warrior woman Natalie Portman in this movie, which has a few laughs, but relies heavily on lowbrow humor. The DVD's extras include a gag reel, deleted scenes, alternate scenes, and a commentary track with director David Gordon Green, McBride, Franco, and Theroux.
26%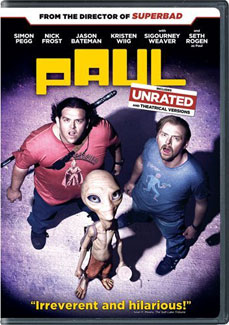 British comedians Simon Pegg and Nick Frost play a couple of alien-obsessed friends who take the ultimate geek pilgrimage to Area 51 and find an actual alien. Named Paul and voiced by Seth Rogen, he becomes their little stowaway because a shady Man in Black (Jason Bateman) is after him. Fellow funny actors Kristen Wiig, Bill Hader, and Jane Lynch also star; if you're a fan of them or Pegg and Frost, you'll enjoy the lighthearted comedy. DVD extras include a gag reel and featurettes on some of the individual actors.

71%
One more release this week when you
.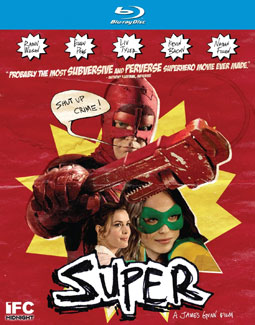 In this indie, Rainn Wilson plays Frank, a fry cook who dons a homemade superhero costume after his wife leaves him for a drug dealer (Kevin Bacon). He tries to get her back and fight the crime in his town, despite the fact that he doesn't have any real super powers. Instead, he uses a big scary wrench and a psychotic sidekick in Ellen Page as his weapons. The premise is interesting, but be warned: there are lots of scenes of graphic violence. The extras on the DVD include behind-the-scenes footage and the trailer.
45%