New DVDs, Including Dear John, The Road, and True Blood Season 2
What to Rent: New DVD Tuesday
In this week's DVD releases, you have three very different genres, but they do have one thing in common: they're all based on books. Take a look!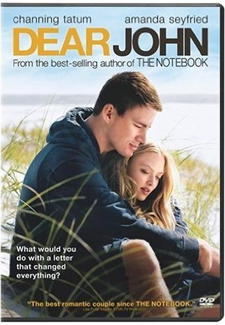 Dear John
The Nicholas Sparks adaptation follows an army guy (Channing Tatum) and college girl (Amanda Seyfried) who find love one Summer, and embark on a long-distance relationship via a series of letters. I was fully hoping to be swept off my feet by the Sparks story a la The Notebook, but unfortunately, the actors could only do so much with the film's contrived plot. Rent it for Richard Jenkins's performance — and to watch Tatum act all sensitive (awww). Bonus extras include alternate scenes and an outtake reel.
True Blood: The Complete Second Season
If you haven't already noticed all of the coverage right here on BuzzSugar, the True Blood phenomenon is at a fever pitch as the show approaches its third season. HBO has been releasing a series of minisodes and clever ad campaigns, but if you really want to get prepped, the entire second season comes out this week to get you up-to-date on the neck-biting, shape-shifting madness. Bonus extras include audio commentaries with the cast and crew and "The Vampire Report," a campy half-hour news show.
One more DVD to check out when you
.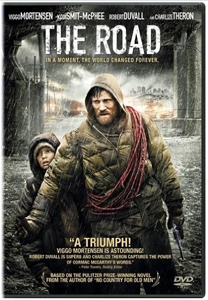 The Road
Warning: The Road is a bleak and depressing end-of-the-world tale, much like the Cormac McCarthy novel on which it is based. You may not want to rent it to just kill a couple hours on your Saturday, but the film's solid execution and a fantastic performance by Viggo Mortensen make it worth considering. Mortensen plays Man, a father to a young boy who is traveling with his son to the South in the midst of apocalyptic street gangs and a treacherous environment that can no longer sustain life. When his fortitude and his humanity are tested, we feel his frustration; more importantly, his moral dilemmas get us to think as the viewers. Bonus extras include deleted and extended scenes.