New DVDs For Sept. 13 Include Thor, Hesher
What to Rent: New DVDs This Week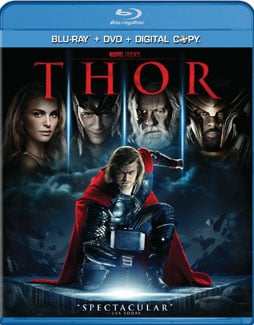 Hot-headed Thor (Chris Hemsworth), warrior and God of Thunder, is banned from the mythical world of Asgard by his father (Anthony Hopkins) and forced to live among humans on Earth. There, he falls for scientist Jane (Natalie Portman) and rallies around the humans to protect them against foes from his former world. The slick film provides quick-paced action scenes, as well as a fair share of laughs. DVD extras include cast commentary and a behind-the-scenes look at the making of the movie.

77%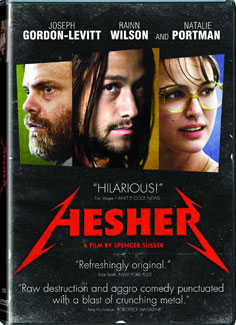 Following his mother's death, 13-year-old TJ (Devin Brochu) develops an odd friendship with Hesher (Joseph Gordon-Levitt), a foul-mouthed loner who is squatting in his family's home. In spite of his crass ways and bizarre hobbies, Hesher helps TJ and his family move past their grief. Hesher offers a crude and dark sense of humor that can be unnerving at times, but it's worth it to see Gordon-Levitt playing against type. The DVD features deleted scenes, outtakes, and a gallery of drawings that appear in the film.
54%
One more DVD when you read more.
In this adaptation of a Shakespearean classic, Prospero's character becomes the female Prospera (Helen Mirren), a duke's wife, who is banished to a magical island by her brother-in-law, Antonio (Chris Cooper). Set on enacting vengeance, Prospera sends a storm to that shipwrecks Antonio on the island she has been forced to live on. The film offers lots of special effects, and laughs from Russell Brand who plays a jester, but ultimately feels stale as a re-imagining of the original play. DVD extras include a music video and rehearsal scenes with Brand.
28%