New Girl Nick and Jess Kiss
New Girl's Game-Changing Episode — Were You Shocked?
Apologies in advance if you haven't had time to catch this week's epic episode of New Girl, but it's just so spectacular that we need to discuss. It begins innocently enough, with the boys all on the rebound and heading out on the town — minus Jess, who has a penchant for scaring girls away. Once the gang returns home, a game of True American forces Nick and Jess "behind the iron curtain" to make out. Nick refuses, saying he doesn't want to kiss her, "not like this."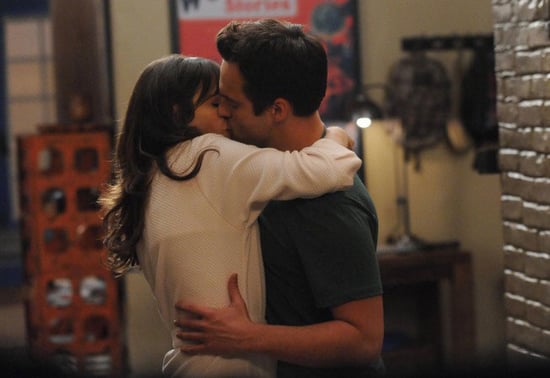 Not like this? I figured that revelation would be the big plot development of the night, but I'm so happy it doesn't end there. Right before they retire for the evening, Nick grabs Jess and thus begins the most passionate makeout sequence in recent sitcom history. My jaw dropped. Even as a television aficionado, I did not see this coming — did you?