New Leaked Lady Gaga Song "Changing Skies"
Lady Gaga's "Changing Skies" — Love It or Leave It?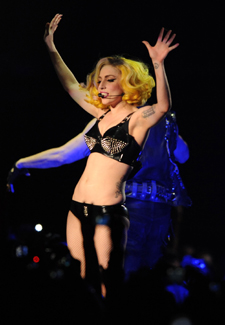 Feast your ears on the latest from Lady Gaga, "Changing Skies." The track leaked earlier today, creating an online frenzy — despite the fact that the song is still apparently unfinished.
I'm liking what I hear thus far; it's energetic pop, although it doesn't feel as theatrical as "Alejandro" or "Bad Romance." Where's the sassy, screw-you attitude? Gaga has promised plenty of bite on her next album, but this song sounds, dare I say, downright happy. Plus, there seems to be some rapping in the background ever so softly (one blog thinks it's T.I., but we'll have to wait to find out for sure). Give it a listen, and tell me what you think!