New Music From Christina Aguilera, Hot Hot Heat, and Grace Potter
What to Download: New Music This Week
It's Tuesday and you know what that means — time for some new jams! I've already shared my thoughts on the freshly released Eclipse soundtrack, but here's the rundown on what else you should add to your music collection.
Bionic woman: Christina Aguilera packs some punch and electronics into her fourth album, Bionic. The first half is packed with aggressive dance numbers like "Not Myself Tonight" that are kinda catchy, but not worth the headache. Towards the middle we get a taste of Aguilera's gorgeous voice (it's super mechanized on the first tracks) — I particularly like "I am". Overall the album is full of sexually explicit lyrics (does it get any more obvious than "Sex For Breakfast"?) and high school girl anthems ("I Hate Boys") but it's not much of a career evolution for the talented star.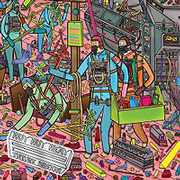 You're getting warmer: One of my favorite indie rock outfits, Hot Hot Heat, swaggers back on the scene with their fourth album Future Breeds. There aren't many songs here that are the equivalent of the energetic singles from their past efforts, but fans will still be satisfied by tracks like "Implosionatic" and "21@12." While they may not be the bouncy, danceable tracks of the past, Steve Bays's voice has a sexier, almost hostile quality, most evident on the title track.
Hear about one more new release when you read more.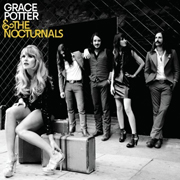 Leading lady: Vermont-based band Grace Potter & the Nocturnals return with a third studio release named after the group itself. The title is appropriate as the album is their most individually unique effort yet. Melding rock, blues, and even reggae touches with country (on the fun "Goodnight Kiss"), they pull from multiple genres, but it all works. Even better: Potter's voice — which has been compared to icons like Tina Turner and Janis Joplin — still packs a powerful punch. Listen to her wail on the gritty "Paris (Ooh La La)," and tell me you don't love her tough 'tude.