New Music Releases For Feb. 16, Including Juliana Hatfield, Peter Gabriel, and Story of the Year
What to Download: New Music Today
I've already shared a sampling of the DVDs that are available today, but if you're in the mood for music, these three new releases should provide a little something for everyone.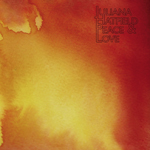 Nice and easy: Juliana Hatfield proves she's a one-woman show with Peace & Love, which she produced entirely by herself — even releasing it via her own label. As such, Hatfield resorts to minimalist acoustics which give the tracks a straightforward feel. Even her lyrics seem more vulnerable, as she sings on "Evan" (about her complex relationship with longtime collaborate/friend, The Lemonheads' Evan Dando), conceding "I just love you, I guess." Sad, heartfelt, simple.
Cover me sad: Eight years after his last solo album, Peter Gabriel is releasing Scratch My Back (available now on his website), a compilation of covers including Regina Spektor's "Apres Moi" and Arcade Fire's "My Body Is a Cage." The idea is for the artists to return the favor at a later date by redoing Gabriel's own hits for a second disc. Gabriel gives each track a more somber, grittier spin (the best example perhaps being of Paul Simon's "Boy in the Bubble") — it just makes me curious for the follow-up. I wonder what Simon or David Bowie would do with something like "Shock the Monkey"?
One more release to check out when you
.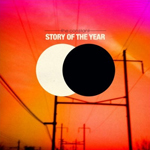 Moody musings: Hard rockers Story of the Year name their latest The Constant, because of the constant influence music has on their lives — and in honor of one of their favorite TV shows, Lost. Great title aside, the songs themselves remind me more of Twilight tunes: angsty tracks riddled with dramatic lyrics about love lost (as on, "I'm Alive" which compares heartbreak to being buried) and love kept (as on "Holding On to You").