New Music Releases for February 2, Including Nick Jonas and the Administration and Lil Wayne
What to Download: New Music Today
We've sampled some of the DVDs hitting shelves today, so let's dive into the music releases! Slim pickings this week, but everyone is talking about these two buzzy albums.
(Don't forget to check out the Music Review Group. If you submit your own writeup, I may even feature your thoughts on the site.)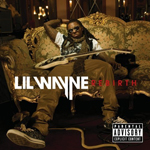 Rocky horror: There's been a ton of curiosity surrounding Lil Wayne's long-delayed "Drop the World" he gets some help from Eminem, which makes it worth checking out, but the rest of the tracks consist of typical rap lyrics forced into a genre that just doesn't fit.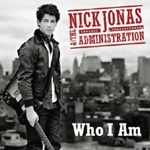 A smooth, soulful debut: "Olive & an Arrow," a romantic, bluesier number featuring a guitar solo. For someone who's only 17, Jonas leans toward the adult easy-listening crowd here, which may not appeal to younger fans. But man, does his falsetto sound good.