New Music Releases For Jan. 5, Including Ke$ha, Katharine McPhee, and the Soundtrack For Youth in Revolt
What to Download: New Music Today
We've covered the new DVDs of the week — ready to tackle music releases? I've got helpings from a new face, a familiar Idol, and a soundtrack that you'll want to get your hands on.
(And don't forget to check out the Music Review Group. If you submit your own writeup, I may even feature your thoughts on the site!)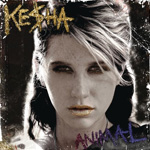 Party animal: I have a hard time taking anyone who puts a dollar sign in their name seriously, but expect to see Ke$ha everywhere this year. Animal is the epitome of a dance album, as the new artist sings about late nights, booze, and lots of getting naked (which, though tired pop subjects, feel surprisingly fun here). She broke records recently when her "TiK ToK" became the biggest single download by a female in history. That track is reminiscent of Fergie's solo effort, and you can often find Ke$ha attempting the same balance of hip-hop and rap. Add it along with the Gaga-esque "Your Love Is My Drug" to your going out playlist. Want something slower? Try "Stephen," which feels like a punkier Taylor Swift.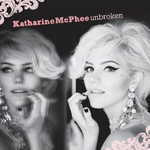 New look, new sound: Judging by Katharine McPhee's makeover on the cover of Unbroken, she's out to prove that she's nothing like the American Idol alum who released her debut nearly three years ago. Her voice is still strong, but this sophomore showing is a little more folk/country than her previous work which felt like highly produced, flashy R&B. This time around, McPhee brings in new help, including two favorite female singer-songwriters of mine, Rachel Yamagata (on "Keep Drivin'") and Ingrid Michaelson (on "Surrender"). As a whole, the album is likable — though not remarkable — so check out those two tracks, along with "Lifetime," which has an upbeat but easygoing bounce.
See one more release when you
.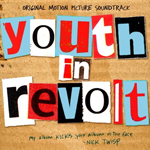 Hipster tunes: I just gave you a listen to the Fruit Bats's "When U Love Somebody" off the Youth in Revolt soundtrack, and now we have the full album to enjoy. It's a formula that you might expect from a Michael Cera movie — an eclectic grouping of older tunes paired with indie artists — and it works. Songs include "Les Cactus" by Jacques Dutronc (imagine a French version of "Louie Louie"), rap number "What's Up Fatlip," and the hazy ballad "Light of Love" by Fleshpot. Cera also makes an appearance, contributing "I Have a Boyfriend" to the mix.