New Music Releases For July 27 Include Best Coast, Menomena, and Step Up 3D Soundtrack
What to Download: New Music This Week
If today's DVD releases don't do it for you, I have some new tunes that are sure to snag your interest. Two are indie albums, one's a dance soundtrack, and all have songs worth downloading. Check 'em out!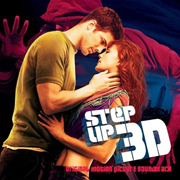 Get down on it: The Step Up franchise is at it again with a new film and a mix of jams to go with it. Ignore the cheesy lyrics, because the soundtrack is really all about the dance-worthy beats. While none feel as catchy as the previous film's use of Flo Rida's "Get Low," "Freak" by Estelle and "Move (If You Wanna)" by Mims are definite standouts. If you're looking for a break from the bump and grind, try the '80s electro sound of Chromeo's "Fancy Footwork" or the Motown-esque "Beggin" by Madcon.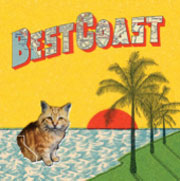 Surf's Up: Best Coast, an indie group from LA, is inducing some California dreamin' with their first full-length album Crazy For You. As the album's title suggests, it's mostly a collection of love songs that sound like they could be written by a smitten high schooler. Lyrics like "You drive me crazy but I love you / You make me lazy but I love you" on "Crazy For You" aren't the deepest, but it doesn't matter when the tracks are this catchy. It's the kinda album I'd like to blast with the windows rolled down on the way to the beach. Check out "Boyfriend" and "I Want To."
One more album when you
.
Indie phenomena: I enjoyed the weirdness of alt-rock band Menomena's first album, and their follow-up effort, Mines, isn't so much weird as it is emotional and rousing. "Queen Black Acid" kicks off the album with a slow build of guitar, drums, and just a bit of synth. It primes you for the more intense track "Tithe." If the weirder, computer-generated sounds of Menomena are what turn you on most, queue up the pretty and trippy "Sleeping Beauty."