New Music Releases For July 6 Include Kylie Minogue, Big Boi, and Bret Michaels
What to Download: New Music This Week
In need of some new Summer jams to crank with the windows rolled down? Look no further — it's Tuesday and I've got you covered on what tunes are worth your spending money.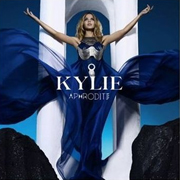 Love goddess: After more than 20 years in the biz, Kylie Minogue keeps the party going with her latest album Aphrodite. Full of frenetic pop that never slows, it's what Minogue does best, and she knows it, boldly stating, "I am the original" on the title song. Though the tracks make for a nice collection of upbeat, dance-worthy love tunes, as a whole, they're a bit monotonous. That complaint aside, I'm liking "Put Your Hands Up (If You Feel the Love)" and "Get Outta My Way."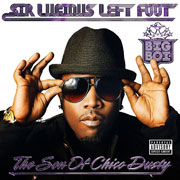 On his own: The half of Outkast that's not Andre 3000, Big Boi, hits us with his first solo album today, Sir Luscious Left Foot . . . The Son of Chico Dusty. That title is quite the mouthful, and his song titles are equally entrancing, like "Daddy Fat Sax." Silly name aside, it's a groove worthy of any of Outkast's hits, as is "Shutterbug," which boasts Boi's stellar rap skills. Finally, my favorite is "Be Still," Big Boi's collaboration with Janelle Monae, a soulful marriage of their hip-hop styles.
Hear about one more new release when you read more.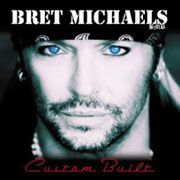 Built to Last: It's been quite the year for Bret Michaels, and he's chugging on with his new album Custom Built. It's a lot of radio-friendly country-pop, most notably Michaels's collaboration with Miley Cyrus on the ballad "Nothing to Lose." If you can embrace the cheese factor, there's some fun to be had here, and I was pleasantly surprised by a cover of Sublime's "What I Got" and the "country" version of Poison's "Every Rose Has Its Thorn."