New Music Releases For March 2, Including Little Boots, Rogue Wave, and the Almost Alice Soundtrack
What to Download: New Music Today
I've already provided you with some movie releases, but is your iPod in need of a shot in the arm, too? These new albums feature standout tracks that should help you beef it up.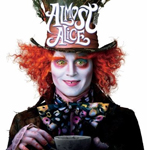 Fall into the rabbit hole: Artists collide for Almost Alice — a soundtrack inspired by Alice in Wonderland — but the mix feels all over the map. The techno beats of Metro Station's "Where's My Angel" are a miss here, along with the suggestive pop of Kerli's "Tea Party," which uses the line "nibble on my biscuits." Really. Steer clear, and instead, try Franz Ferdinand's whimsical adaptation of Lewis Carroll's "The Lobster Quadrille" or Grace Potter and Nocturnals' cover of Jefferson Airplane's "White Rabbit" which perfectly captures trippy '60s sound.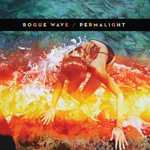 Sensitive sunshine: After facing health issues for frontman Zach Rogue and the death of bassist Evan Farrell, Rogue Wave are putting their troubles behind them. They return with their latest Permalight, which swaps melancholy for a brighter mood. Tracks like the happily-titled "Good Morning (The Future)" feature electro-pop, and the understated but sweet "I'll Never Leave You" even includes clapping accompaniment. Download them along with "Fear Itself," where Rogue seems to hint at the band's struggles, singing "we're the only survivors." They survived — and apparently they've changed. Die-hard fans may take issue with that, but oh well, lighten up.
One more release to check out when you
.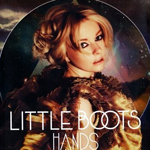 Little Gaga: Many comparisons have been drawn to the UK's Little Boots (aka Victoria Hesketh) and Lady Gaga. Her voice is sweeter than Gaga's, her lyrics less tongue in cheek, but Boots still captures the same fun club feel if you have a weakness for dance albums. On her debut Hands, which hits stateside today, she captures the electro-pop of Kylie Minogue with catchy tunes like "Remedy" and "New in Town," which is a great going-out track. Play it on full blast.