New Music Releases For March 23, Including She and Him, Goldfrapp, and The Bird and the Bee
What to Download: New Music Today
Ready for some new sunshiney Spring tunes? Rejoice, because today brings some great music releases to get you in the spirit. Put these three at the top of your must-listen list! (And don't forget to check out the Music Review Group. If you submit your own writeup, I may even feature your thoughts on the site!)
Vol. 1 redux: If you were a fan of She & Him's (aka Zooey Deschanel and M. Ward) debut, then you'll be pleased as punch for their follow-up, appropriately titled Volume 2. Picking up where they left off, it's full of simplistic, '60s-era ditties. Deschanel bops along on the single "In the Sun" (and in its adorable video), but even on the more melancholy "Thieves," she still retains her sweetness. While there's nothing new here, you're sure to hum along to all the oooohs and ba-da-das.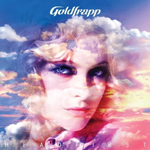 Dancing queen: Yes, that's an ABBA reference. Like that group, Alison Goldfrapp and Will Gregory are bringing back the days of disco on their latest, Head First. I've already given you a peek at single "Rocket," and it's still the standout here. My other favorites include "Alive," which at times feels reminiscent of Mika, and "Shiny and Warm," where Goldfrapp breathily coos along with a come-hither voice. As a whole, the album is light, electro-pop that floats and zings. Put on your best pair of sparkly, spandex pants and turn it up.
One more album to check out when you
.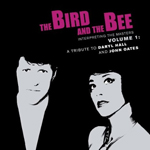 Hall & Oates 2.0: Thanks to a recent send-up in She's Out of My League and a pivotal scene in (500) Days of Summer, '70s band Hall & Oates is relevant once more. Now, The Bird and the Bee take their own spin with Interpreting the Masters, Vol. 1: A Tribute to Daryl Hall and John Oates. It's an album of covers with Bird and the Bee touches — electronic beeps, hand claps, and a more futuristic sound — which pretty much sticks to the creators' original songs. The result is breezy and upbeat, but not as creative as might be expected from such a fun-sounding project. Even so, "I Can't Go For That" or "Maneater" would make for playful car tunes, along with the one original track here, "Heard It on the Radio."