New Music Releases For March 30, Including Usher, Erykah Badu, and Angus & Julia Stone
What to Download: New Music Today
Whether you're in the mood for soul, sexed-up R&B, or just some mellow folk, these new releases are sure to give your iPod a pick-me-up. (And don't forget to check out the Music Review Group. If you submit a writeup, I may even feature your thoughts on the site!)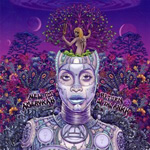 Smooth soul: Erykah Badu addresses matters of heart on New Amerykah Part 2: Return of the Ankh, a follow-up to her 2008 part one work. Badu teeters between inner vulnerability (as on her literally revealing video for "Window Seat") and wanting to take a clinical approach to romance as on the robotic beginning of "Love." Badu sounds at ease here — almost as if she's singing freestyle — but don't be fooled, because the album is rife with complexity. Required listening: the funk-infused "Turn Me Away (Get Munny)," a play on Junior M.A.F.I.A's "Get Money."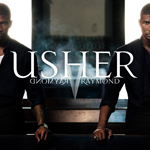 Sexy back: Usher may be a father and recent divorcee, but on Raymond Vs. Raymond he's out to prove that he still has the same Casanova swagger that we saw on Confessions. On "Lil Freak" he references menage a trois, and don't be tricked by the title "Hey Daddy (Daddy's Home)" — it's not about his son, but about getting between the sheets. He does touch on his personal life on "Papers," which hints at troubled times with now ex-wife Tameka. As for my favorite, it's "She Don't Know" with Ludacris which mixes some Cuban flavor to make it a club hit.
One more release to check out when you
.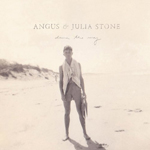 A folksy haze: Aussie siblings Angus and Julia Stone return for their sophomore album Down the Way. While it feels richer than their debut A Book Like This, the basics stay the same: storytelling, pretty arrangements, and an overall dreamlike state. On the duet "Walk It Off" Julia sings of overcoming a breakup in a way that feels heartbreaking and empowered, but I'm also into the piano-heavy "I'm Not Yours" and "Big Jet Plane," which swells with violin. Listen to them on a lazy day — or when you're in need of a bit of melancholy soothing.