New Music Releases For March 9, Including Gorillaz, Broken Bells, and Jimi Hendrix
What to Download: New Music Today
Today's entertainment goodies just keep on coming! In this week's music releases, a brand new collaboration is hitting the airwaves, alongside an album of previously unreleased Jimi Hendrix tracks. Hear my two cents, and then judge for yourself.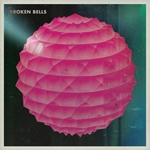 A perfect pairing: Broken Bells is the collaborative side project of Brian Burton (aka Danger Mouse) and James Mercer. In their self-titled debut, they break free of Gnarls Barkley and the Shins, creating a sound all their own. The result is a dreamily dizzying mix of electronic, synth, and organ that's sure to be a hit with indie pop lovers and disenchanted youth everywhere (as on the haunting "Vaporize" where Mercer sings of "feeling lost"). Listen to it while contemplating your existence — or just do like "The Mall & Misery" suggests and "let your mind go."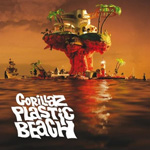 Cartoon chaos: For a band that's a bunch of virtual characters, Gorillaz sure has a lot of friends. The group brings in everyone from Snoop Dogg to Mick Jones and Paul Simonon of The Clash for what's being called their environmental concept album, Plastic Beach. As such, expect to hear themes of consumerism (as on "Superfast Jellyfish") and saving the planet (on "Welcome to the World of the Plastic Beach"). It's a nice idea, but the mix of artists and sounds — '80s electronic pop to a Lebanese orchestra — sometimes feels all over the place. Where mishmash really succeeds: on the ambitious (and my personal fave) "White Flag."
One more release to check out when you
.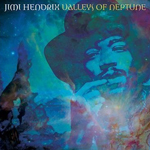 Rock legend lives: Even if you're not a huge fan of classic rock, you can still appreciate Jimi Hendrix's posthumous Valleys of Neptune. Complete with 12 previously unreleased recordings, the album pulls from Hendrix circa 1969. "Hear My Train a Comin'" has the wicked riffs that the icon is known for, and "Sunshine of Your Love" is an instrumental jam session. The songs are void of high-tech studio gloss, which gives Valleys of Neptune a bit of a grainy feel — in the best, intimate, old music kind of way.