New Music Releases For May 25 Include True Blood Soundtrack, Sex and the City 2 Soundtrack, and Karen Elson
What to Download: New Music This Week
Don't really want to put your money toward one of this week's DVD releases? How about some downloadable tunes instead? This week's offerings include not one, but two huge soundtracks, along with a debut album from a somewhat familiar face. Give them a listen!
Model musician: I was equally curious and skeptical about Karen Elson's musical debut, The Ghost Who Walks. I'm happy to report that Elson, a former model (and better known as Jack White's wife), has proven herself with this accomplished, folky album that shows off her gorgeous voice. I love the title song most for its sexy, retro swagger, while the bluegrassy "Cruel Summer" is reminiscent of classic country chanteuses like June Carter Cash. Finally, "The Truth Is in the Dirt" rounds out my top three tracks for its haunting but passionate quality.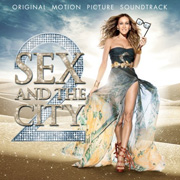 Needs more sparkle: The Sex and the City 2 soundtrack is finally here. Initial thoughts: 1) Not as good as the first film's. 2) Give us more party jams! Don't get me wrong, the Middle Eastern musical influences are fun, and a few tunes are high on girl-power like "Can't Touch It"; however, Liza Minelli's version of "Single Ladies (Put a Ring on It)" and a karoake rendition of "I Am Woman" (yes, it's SJP and the girls singing!) don't work as well outside of the movie. What does: two contributions from Alicia Keys, including a cover of "Rapture" that mixes in the SATC theme song.
I've got another soundtrack if you
.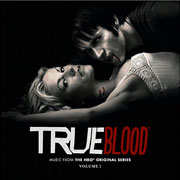 More bad things to do: Playfully edgy and dark, the soundtrack for the second season of True Blood proves to be faithful to the show's themes — even if it does make me feel like it's Halloween time. Once you get past the tongue-in-cheek song titles like "Fresh Blood" and "How to Become Clairvoyant," it's not a bad playlist to get you geared up for the show's return. I'm digging Beck's new song "Bad Blood" and the Lucinda Williams/Elvis Costello collaboration on "Kiss Like Your Kiss" is a memorable ballad in the mist of more guttural '50s-ish rock tunes.