New Music Releases For Oct. 20, Including Sufjan Stevens, Florence and the Machine, Flight of the Conchords, and Ben Gibbard
What to Download: New Music Today
It's one of my favorite days of the week: Tuesday! Which means I get to add DVDs to my Netflix queue, along with some brand new tunes for my iPod. So check out today's music releases for what you should download. (And if you like to review albums, don't forget to take a peek at the Music Review Group in the community.)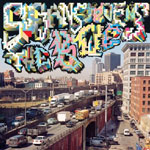 A smooth ride: Sufjan Stevens takes a breather from his states project with BQE, an ode to the Brooklyn-Queens Expressway. He originally performed the work to accompany a film about the road, but the music stands on its own as a beautiful orchestral arrangement. Warning if you like Stevens's mellow voice: BQE is all instrumental. Still, it proves that he has what it takes as a composer, and I'd like to see him lend his talents to more of this sort of work. My picks: Movement II: Sleeping Invader, which sounds like a ballet dream sequence, and Traffic Shock, which mixes in clashing electronic sounds like a busy gridlock.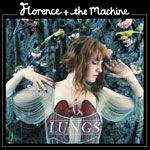 Pretty packs a punch: If you haven't heard of Florence and the Machine, get ready. Florence Welch is the latest spunky Brit singer on the scene, and her debut Lungs already went platinum in the UK. Today, it's available to buy stateside. She's the singer I'd want to be if I had my own band — a woman who wails while banging the tambourine — and her album veers between tough-chick anthems and haunting ballads a la Sarah McLachlan. Make sure you try the hand-clapping, feel-good Dog Days Are Over or the romantic Cosmic Love.
See two more releases when you
.
Freaky fun: If you're a Carol Brown.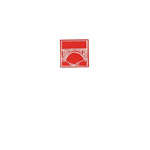 Lyrical wanderlust: Jay Farrar of Son Volt and Benjamin Gibbard of Death Cab For Cutie team up on One Fast Move or I'm Gone: Music From Kerouac's Big Sur, an ode to the famous author's work. The two musicians met while working on a documentary about Kerouac and decided to collaborate on this album using words from his novel. It's fitting then that the result feels like a cross-country trip — lazy and laid-back with some twangy country, Americana sound. I'll be adding the title track and California Zephyr to my car playlist.