New Pictures From Mad Men Season 4 2010-07-07 09:27:16
New Mad Men Photos Have Me Giddy For Season 4!
I know we're all dying to find out the fate of Betty and Don's relationship (not to mention the new Sterling Cooper) when Mad Men returns later this month, so here's a little taste of the season premiere. First, behold the new cast photo: if you look carefully you'll see that Ken Cosgrove is back — but sadly Paul Kinsey and Sal Romano didn't make the cut (or at least that's what AMC wants us to think). Also, note the frosty body language between Mr. and Mrs. Draper here. Yikes. Once you're done examining, I've got a brand-new gallery of photos. No big spoilers here, but we get a peek inside the new company. Plus, Don's still a devoted dad to Sally and Bobby, while Peggy's got a new 'do. Who's excited for July 25?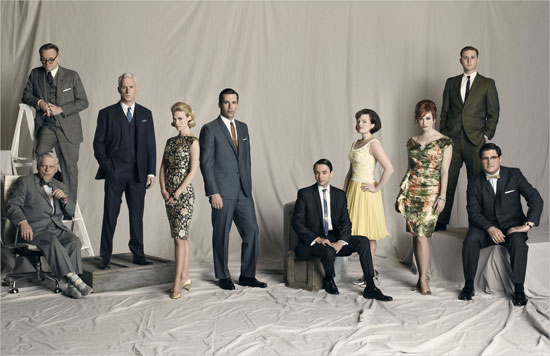 To see Don, Betty, and more, just read more.