New Pictures of Mary-Louise Parker and Hunter Parrish From Weeds Season 6
Botwins on the Run in New Photos From Weeds Season 6!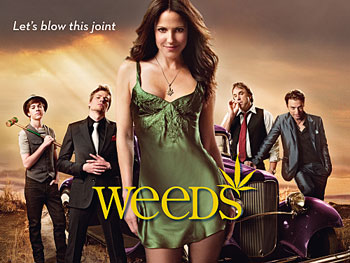 The last time we saw Nancy and her Weeds boys, the whole gang was in some very hot water when Shane commited his first murder. Now they're all on the run, which means we can expect their adventures to get wackier than ever when the series returns on Aug. 16. Check out the costumes, guest stars, and more!
See the rest when you read more.