The New Pornographers Music Video For "The Crash Years"
The New Pornographers Twirl Umbrellas in Their New Video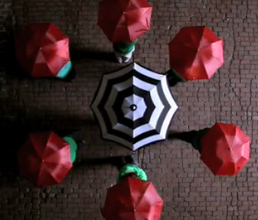 Ready for a most delightful afternoon break? Watch The New Pornographers' music video for "The Crash Years." Not only is the whistle-heavy song one of my favorites from the new album, the accompanying visual is fun and whimsical.
Watch the aerial twirl of umbrellas and the parade of colorful marchers when you
.