New Sex and the City 2 Pictures of Sarah Jessica Parker, Kim Cattrall, Cynthia Nixon, Kristin Davis 2010-05-14 12:00:00
More, More, More . . . Photos From Sex and the City 2!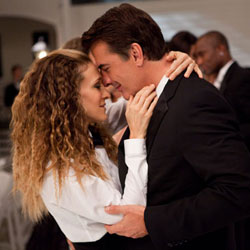 Jonesing for more sneak peeks at the ladies of Sex and the City 2? Then you're in luck! I've got 25 brand-new stills featuring the fabulous outfits, envy-inducing interior design, and most importantly — shots of Carrie with Big and with Aidan. If that's not enough for ya, find another set of photos here. Once you're well-versed, try your hand at my SATC game!
Check 'em out when you
.
Photos courtesy of Warner Bros.